"Colours of the Mediterranean"
Treat yourself to a painting holiday in the south of France - virtually!
In need of a creative escape?
From the comfort of your own home, take a virtual watercolour sketching holiday in the south of France.
Register for this bundle of 4 amazing and colourful workshops and save over 50€ on the individual course prices!
I'd like to register for the bundle for 99€ - sign me up!
Bonjour - I'm Annette!
I am British (but I speak French too) and I live in Languedoc (now known as Occitanie), an area many consider to be 'the real' south of France.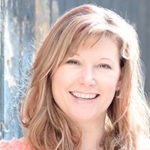 In my online workshops I'll help you find ways to embrace your own creativity, and find and develop your own artistic style. Whilst learning all sorts of sketching and watercolour techniques, you'll pick up plenty of nuggets about 'la vie française' (or lafranglaise!) as well.
Why not add a taste of France to your sketchbook?!
No flight tickets or travel insurance required
Relax and have fun doing something JUST FOR YOU!
Learn more about sketching and using watercolour
Get feedback & ask questions at any stage of the course
Connect with a friendly community of aspiring artists in a private Facebook group
Step into living life in a fascinating corner of France
Glass of rosé anyone?!
Ready to get going?
It's super easy to sign-up - click below and you'll go directly to the registration page.
Once registered, you'll have immediate access to the course bundle!
Sketch & Paint "Colours of the Mediterranean"
In these workshops you'll create at least 8 watercolour sketches you can be proud of, and get ideas to sketch hundreds more...!
Buying as a gift?
If someone is lucky enough to have you treating them to a virtual sketching holiday, 'c'est formidable'!
If you are shopping in a hurry, the quickest way to proceed is to purchase a virtual holiday voucher online where you can add your own personal message.
However, I would be delighted to post them a gift card too, so please indicate that on the order form and I'll pop one in the post.
Fantastic day Annette. I feel inspired to sketch at will again.
I really enjoyed the workshop with Annette! She's so friendly and she knows how make you feel confident 
🙂 (even if you never sketched before…)
It was a lovely day!! I look forward to the next one!
Thank You Annette!!
I'm a novice, and have been to some of Annette's classes recently. She's a kind and patient teacher. If you want to try sketching in a supportive space, I can recommend Annette's sessions.
I just wanted to thank you for a wonderful morning. It was so enjoyable and therapeutic!
Great sketching workshop in Capestang – learned some interesting techniques for future projects. Thank you, Annette! 😃
Enjoyed a great 4 day sketching holiday with Annette in Quarante, France. Excellent tuition with useful exercises and tips. I think I became a little more colourful!! Annette is very organised, inspirational and enthusiastic. The bed and breakfast accommodation with Annika was "palatial" but so relaxed and comfortable that it was like staying with an old friend. I would recommend this holiday to all sketchers. Kaye
Kaye F. ⭐️⭐️⭐️⭐️⭐️ - September 2019 (Google Review)
I've been meaning to say thank you; I don't think I would have had the courage to make this painting (Keifer's Dream) if we'd not done our splashing session together.
Libby Page Artist - October 2018
Thanks so much for yesterday, it was very enlightening, and fun.
The tips are great and I'll refer to them as I hopefully continue my sketching. I look forward to doing another session with you.
Thank you again for making my holiday so interesting.
Annette is a great teacher since she explains everything clearly and simply. She imparts a sense of fun and helps even beginners feel self-confident. I have done an online class, as well as an in-person class on location, with Annette. Both were excellent!
It was fantastic, I love her style. I was able to follow along (barely), and got a reasonable sketch at the end.
Etchr Student - November 2021
Annette is a wonderful teacher and has a great style. She is relaxed, fun to be with, and very helpful. I highly recommend her!
Meg A. ⭐️⭐️⭐️⭐️⭐️ - November 2021
You don't have to be an artist or any good at drawing to have a fabulous time with Annette. First time sketching and the time flew past. And our sketches actually look like something!!! Great time and learned so much.
Kendra L. ⭐️⭐️⭐️⭐️⭐️ - August 2020
The instructor did an excellent job explaining her process and my initial drawing proportions were better than usual for me. I will try her techniques on other drawings.
Urban Sketching Streets in Southern France - November 2021
The most patient, encouraging and talented teacher there is. A micro grain of creativity will be rooted out by Annette and hey presto…. a new world of art and fun.
I had a great week learning to sketch with Annette. As an absolute beginner I was a little uncertain and lacking confidence but Annette was super helpful and as the week went on I started to produce some art that I was actually quite proud of. The other students were great company and the whole week was thoroughly enjoyable. Highly recommended.
Paul W. ⭐️⭐️⭐️⭐️⭐️ - March 2020
Thank you for stretching us, Annette. A completely new style (Faux Stained Glass) for me. What a wonderful day.
I greatly enjoyed the relaxed workshop in Carcassonne with Annette this morning. I learned a lot and I'm re-inspired to do some sketching. Thank you!
Frances M. - January 2020
Thanks for a lovely couple of days sketching. I really appreciated exploring different styles with you, it's helped to open my eyes to other ways of sketching and rejuvenated my delight.
Thanks also for the care and consideration you put into planning our adventures, we greatly appreciate the effort and had a great time.
I went with very low expectations but a secret hope that I might actually be able to do this – Annette said everyone can draw – and she is right!! I did and I can!! Thank you Annette for giving me the confidence to just go for it . We were so lucky that we had a beautiful sunny day (and a fab lunch sitting outside ) Lagrasse is a fabulous location to sketch too.. Annette makes you feel totally at ease and it was lovely to go with 3 other fun lovely women too ! Looking forward to more classes please soon
Honor M - Lagrasse, November 2017
Frequently Asked Questions
Sketching Kit!
My standard starter kit consists of
An A5 sketchbook with smooth plain paper 150gsm paper or higher
A regular HB mechanical pencil
A set of 12 watercolour pencils
A refillable waterbrush
A sharpener
A set of 4 black waterproof fineliner pens in different widths
A set of watercolour paints. This set contains 12 colours from the Cotman Winsor and Newton range:
Cadmium Yellow Pale, Yellow Ochre, Cadmium Red, Permanent Rose, Burnt Sienna, Burnt Umber, Hookers Green Dark, Sap Green, Cerulean Blue, Ultramarine Blue, Indigo, Purple Lake
A white gel pen
Order Online
Finding Your Personal Sketching Style
My aim is not to teach you a particular style, a particular method or even to paint one particular view or object. 
My main aim is to give you the techniques and inspiration, and to help you feel more relaxed and confident in your creative journey, to help you grow as an artist towards ... wherever goal YOU want that to be - keeping the colours bright and the mood light!   
I'm really looking forward to to helping you on your journey!